OUR CUSTOM TRAININGS:
W

orkshops

and

T

rainings

C

atalog

:
1.
P

roductive

C

ommunication and

C

onflict:
---
Communication lies at the heart of all personal interactions, whether in the family, friendships, the workplace, or the public sphere. More than ever before, people need to learn to work together in a collaborative style and to make smarter team decisions. The success and satisfaction of daily transactions often depend on the effectiveness with which communication is conducted. Poor listening and speaking skills are major contributors to misunderstandings between people: they also make it difficult to handle conflict productively, once it arises. The focus of this workshop is improving communication skills through increased knowledge and practice. Improving these skills, along with understanding ones own personal style and the styles of others, allow persons to experience productive outcomes in their personal interactions. This, in turn, promotes collaborative problem solving and productive communication and conflict.
L

ength:

4

hours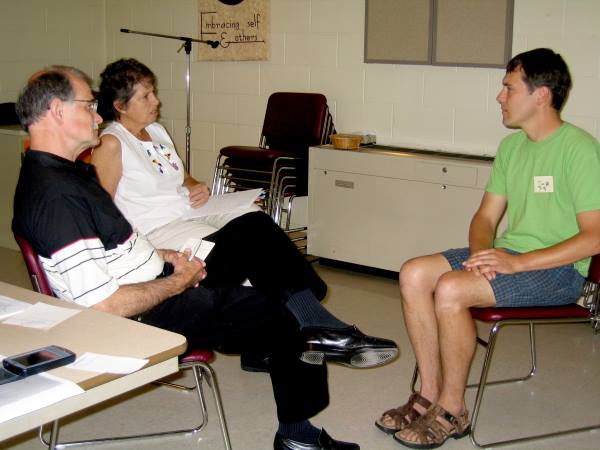 T

arget

A

udience:

Persons interested in improving communication with peers, colleagues, spouses, students living in residence halls or other communities
2. B

uilding a

C

ulture of

H

ealthy

C

onflict:
---
(within Educational, Nonprofit, For-Profit, Long Term Care, and Community Organizations)
Conflict within on-going organizations is a normal part of the process of living and working together. The focus of this series of workshops is to teach participants an understanding of the conflict process and the principles of healthy conflict resolution within the groups in which they participate. The workshop experience includes preworkshop assignments to prepare participants to maximize the impact of the experience and post workshop assignments to enhance the transfer of learning to their organizational setting. Content includes understanding the elements of conflict, individual responses to conflict, effective communication, basic steps to resolving conflict, and effective approaches to problem solving. Follow-up sessions (one hour) are available to enhance the application of these principles within individual organizations.
L

ength:

3

hours with optional follow-up sessions
T

arget

A

udience:

Work groups and living groups within educational, long term care, and other non-profit organizations, for-profit organizations, and other community organizations
3. W

orking with

C

ommunication

S

tyles
---
(Workplace, Students, Intimate Partners)
C

ommunication

S

tyles for the

W

orkplace: Individuals quickly understand that style strengths, left unmanaged, can become excessive and lead to trouble.

What one trainee said about this training:

"It was so helpful to not only learn my own style, but to learn how to communicate with another style, especially in conflict situations."

The Friendly Style Profile™ (FSP) emphasizes appreciating style diversity as well as accepting responsibility for oneself. Suggestions for managing oneself and bringing out the best in others help guide a person through the calm and storm that occur in every workplace. The FSP has become an important tool for conflict resolution, employee assistance, management and leadership development, team building and mediation training. The FSP is used in businesses, colleges, churches, mediation centers, and clinics both in the USA and abroad. Using the FSP requires no special certification; self-scoring together with sufficient professional interpretation provide practical insights even when time and budgets are tight.

S

tudents: High school and post-secondary students who have spent more time in school than in the work force are the intended users of this booklet which student advisers have found very useful in career exploration/planning, leadership preparation, and activities designed to increase self-esteem, as well as appreciation of diversity through interpersonal/intrapersonal understanding and acceptance.

I

ntimate

P

artners:

The Friendly Style Profile™

for intimate partners, ... a guide through calm and storm™

offers three lifelines for a person to understand his/her own intimate partner style, three communication power tools to effectively manage any two-person interaction, and a simple, but solid framework to balance the complexity of the intimate partnership.
L

ength:

3-6

hours
T

arget

A

udience:

Persons interested in improving communication with peers, colleagues, spouses, and students living in residence halls or other communities.
4. M

ediating

I

nterpersonal

C

onflict
---
What one trainee said about his experience in the Mediating Interpersonal Conflict Training:
"The listening and communication skills I learned in this course have made me a better person. I'm a more competent boss to my staff, a kinder father to my children, and a more supportive husband to my wife."
Intensive, participatory introduction to the mediation process, including material on conflict theory, communication, emotion and conflict, power imbalance and coping with the unexpected. The focus is on community mediation, including family, neighbor, landlord-tenant, workplace and other types of disputes.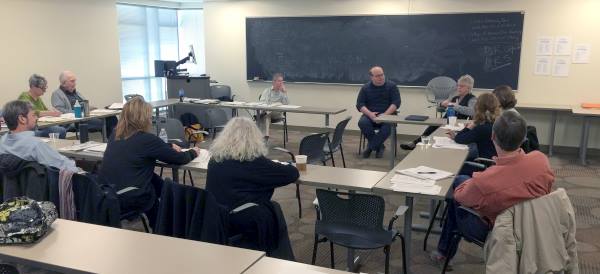 Each participant practices skills in multiple full-length roleplays. Participants learn through coaching, not criticism.
L

ength:

32-40

hours
T

arget

A

udience:

Any person who would like to become a trained mediator or want these valuable skills for life situations.
5. S

tep

T

hrough

C

onflict
---
Students learn positive and practical processes for dealing with conflicts and differences, thus reducing bullying and helping to create safe and healthy communities.
Learning includes the following:
Taking ownership of what you do and say
Identifying communication "fouls" (barriers)
Practicing "foul busters" (communication facilitators)
Examining the lives of well-known peacemakers
Practicing alternative de-escalation actions when confronted
Learning and stepping through the

STEP

process
S — Stay cool - take a calming peace breath and use a foul buster (a de-escalating communication)
T — Tell and Hear each point of view
E — Explore each point of view
P — Problem Solve
L

ength:

Negotiable
T

arget

A

udience:

Elementary school students and personnel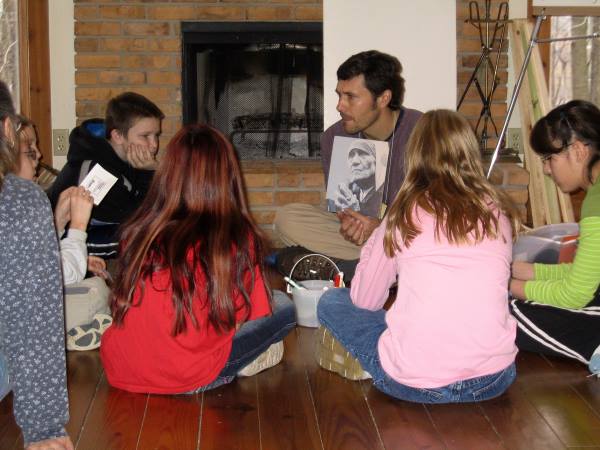 Here's how one student responded to his/her STEP

Through Conflict Program:
"Would Martin Luther King be proud that I get along with black and white people and that I help different people; that I don't judge people by what color they are; that I help in my neighborhood by cleaning up the streets and alleys? If he could see that I am a peaceful person."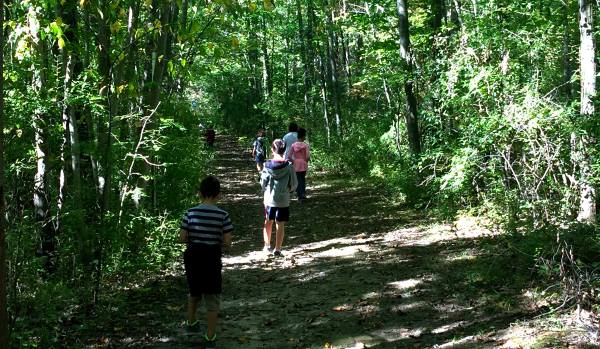 What a student and a teacher have said about this training:
Student:
"When people ask us if we are going to fight, we tell them we have worked it out."
Teacher:
"We've seen a tremendous decrease in conflicts [at school and are] fortunate to have ECR in our community."
6. A

ttendance

/T

ruancy

M

ediation and

T

raining:
---
Participants in this training receive a thorough manual that includes a step-by-step process, facilitation skills, sample information pieces for the family and school, and every possible form for implementing and tracking the program. The workshop can be delivered on-site. Persons with mediation skills would be good candidates to attend this one-day training.
L

ength:

4

hours for persons with previous mediation training and

6

hours for persons new to mediation
T

arget

A

udience:

Target Audience: School personnel, teachers, aides, counselors, administrators, social workers, parents, education majors
7. C

onflict

R

esolution

W

orkshop for

S

chool

P

ersonnel

/P

eer Mediation:
---
(Classroom Lessons for Elementary and/or Secondary Students)
A.

Conflict Resolution and Mediation in Elementary and Middle Schools— 

Manual
B.

Let's Work It Out—

Instruction Manual

In this training, ECR offers an overview or a more extensive training in communication, negotiation, and mediation as applied to the school setting and curriculum. These are very practical, hands-on sessions designed to add tools to the positive discipline toolbox and to the "whole school" approach to conflict resolution. The longer workshops give opportunity to practice one-to-one negotiation and third-party mediation for all grade levels. Participants will leave with many resources, skills as a mediator, and a school conflict resolution implementation plan.
L

ength:

2-10

hours.
Could be added to
MIC

training.
T

arget

A

udience:

School personnel, teachers, aides, administrators, counselors, social workers, education majors

What educators have said about this training:
"Your training was both informative and an inspiration. It taught me so much and yet reminded me of how much more I need to learn and practice."
"Students repeating the same or like conflict has been reduced to almost zero!"
"We know of no better way to equip our students for the 21st century than to prepare them to get along with others."
8. C

hristian

C

ommunicator:
(Matthew

18

Workshop)
---
Presented in a faith community context, this workshop helps pastors, lay leaders and entire congregations avoid unnecessary conflict and handle inevitable differences more successfully. ECR hopes churches will consider offering this workshop to the whole church community as a basis for caring communication.
L

ength:

6-10

hours.
T

arget

A

udience:

Faith communities and students focused on careers within faith communities

"Having trained over a dozen people from our congregation has given us the skills to handle inevitable conflict with grace and power. We've been freed to tackle tougher issues as well as communicate better at all levels."

Pastor Jeffrey Hawkins
9. C

ustom

W

orkshops and

T

rainings:
---
ECR recognizes and continues to address the need for groups and organizations to have workshops and trainings tailored to the particular needs of their specific learning objectives and environment. We look forward to opportunities to meet with such groups to identify their requirements for training in the following areas:
A.

Understanding the dynamics of healthy and unhealthy conflict

B.

Conflict management

C.

Steps to resolving conflict

D.

Effective Communication

E.

Approaches to productive problem-solving
There is no charge for the initial contact that includes the identification of learning objectives. Based on information gathered during this initial contact, ECR will submit a proposal including an outline of the training and learning objectives and a proposed fee. The cost of custom trainings is based on the amount of preparation time required plus the fees charged for the standard trainings ECR provides.
Billing Rates for Listed Trainings:
Trainings — Standard List

4-15 participants — $120.00/Hr. plus mileage and travel time in excess of one hour.
15-30 participants — $160.00/Hr. plus mileage and travel time in excess of one hour.
30-50 participants — $200.00/Hr. plus mileage and travel time in excess of one hour.

Custom Trainings — Cost negotiated based on anticipated preparation time, length of the training, frequency of training, and number of participants.
---
To find out more about ECR's Customized Trainings:

E-mail Us @:




Call Us @:

  (260)982-4621
---